From seamlessly co-ordinating multiple specialist installations on a city centre office block, to enhancing occupier space in the midst of a busy out of town call centre operation, Armex Systems creates distinctive commercial environments.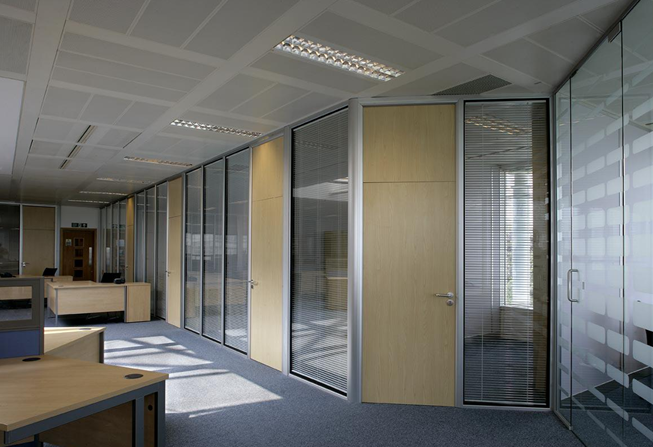 We have a wealth of experience in constructing exceptional office and commercial work spaces, having established an incomparable reputation for service in this sector.
Whether it is expanding into a larger space, consolidating into a more bespoke environment or remodelling to facilitate a new way of working, our versatile approach means that we can tailor our services to meet customers needs, styles and preferences.
Our strong position in the commercial sector is built on our extensive range of services for property which include the following;
Demountable Partitioning Systems
Folding Walls
Frameless Glazed Walls
Raised Access Flooring
Suspended Ceilings
Washroom Environments
Our specialised planning capability and attention to looking after our customers, their staff and the public during projects mean that customers business operations can as far as possible remain undisturbed. From start to finish, we communicate closely so that we can continue to accommodate changing needs.
With our dedicated team, all of our clients benefit from the confidence and assurance of prompt delivery with minimum inconvenience and an excellent finish.